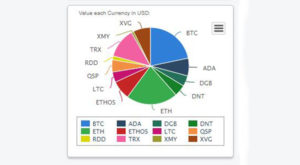 For the first couple weeks of December I had a note on my desk. It said "Make a crypto trade." Then after a week of looking at that, I wrote "Seriously!" next to it.
I made my first official trade on an exchange on December 22, 2017. Once I got going I made a bunch more trades and finally got my portfolio of altcoins settled on January 2, 2018. The image to the left is my current portfolio.
There are a few things I learned along the way and even though I still have a long way to go, I thought I'd put them out there, just in case others are wondering, too.
But then all of this is a risk, right?
It took me about two weeks to put together a nice portfolio that I am Hodling. I have watched the market dip and rise and I am not letting FUD rule me. I also watch coins I passed on go up with no FOMO. And one of my coins also already mooned, though no butt cheeks were involved. I already sound like I know what I'm talking about, right?
I have also found an ICO that I'm going to invest in, if I can. Residents of the USA are limited in the number of ICO's they can be a part of. Something about government regulations.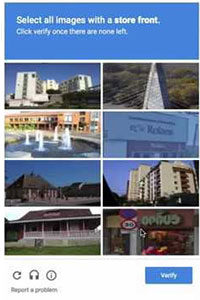 I recently learned about Gems, the protocol for decentralized mechanical turk. Essentially, there are already people paid very little in gift cards or check to do work that can only be done by a human. A good example is the Google verification check where you see nine images and you have to select the images that contain a sign or a bridge or a store front. How does Google know which image contains a store front? Because they paid someone pennies on the dollar to select those images. Before you see those images, perhaps 10 or 20 or even more people were paid to pick those images out. The people who do this work are called micro-task workers. Many of them are unbanked (cannot use or do not have access to a bank account) so they have to cash out their paycheck. And if they are paid in a gift card, they are limited on what they can use it for.
The Gems altcoin aims to change this by eliminating consensus by redundancy (having people do the same work over and over again), increasing pay for individual workers, and enabling computer literate workers with internet to work with or without a bank account. Gems will take back the reigns from central digital labor marketplaces (like Amazon, Uber and TaskRabbit) and provide a solution that benefits all the participants.
I like the sound of this. I joined their Telegram group and I'm posting this so that anyone reading can DYOR and look up Gems.